Description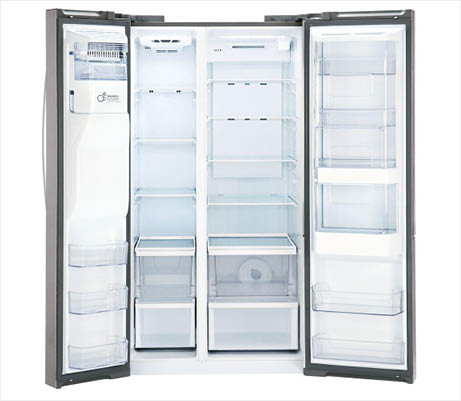 Space When You Need It
Get more space for groceries with our Ultra-Large Capacity (26 cubic feet) refrigerators.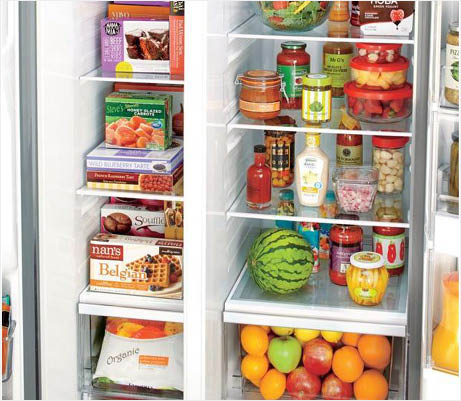 Fresh is Better
Multi-Air Flow Freshness System designed to monitor and maintain conditions to help keep food fresh.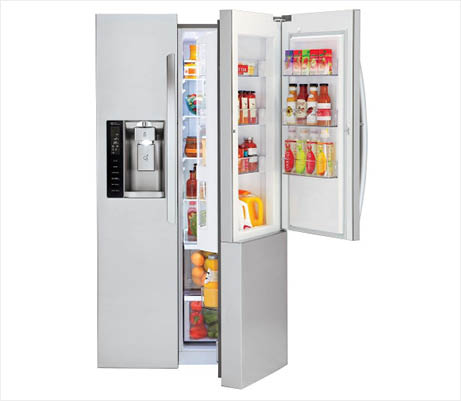 Access to Family Favorites
The LG Door-in-Door provides quick and easy access to foods and beverages.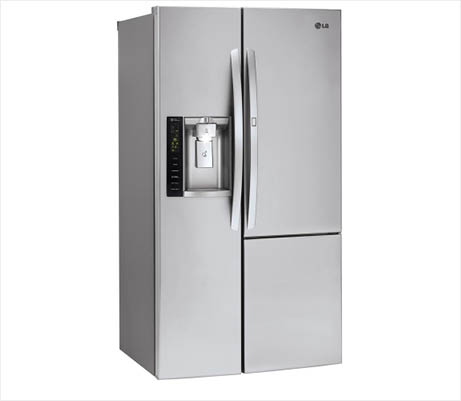 Sophistication at Every Turn.
Details matter more than ever when creating a distinctive kitchen.
With a generous 26 cu. ft. capacity and featuring our Door-in-Door design, this side-by-side refrigerator maximizes food storage space to accommodate all of your family's food. From post-workout protein shakes to after-school snacks, LG's Door-in-Door design keeps all your favorites at your fingertips while reducing cold air loss to help keep foods, fresher longer and conserve on precious energy —all with the push of a button. It's designed with convenient slide-out and folding shelving, tilting and adjustable door bins, and multiple crisper drawers— to help facilitate organization, so you can find just what you need in a snap. Plus, it comes with sophisticated LG styling and features like an intuitive LED display, contoured doors, and Smart Cooling System helps keep your food fresher.
Nothing beats the convenience of having more food when you need it, and with a generous 26 cu. ft. of space, you'll have room and room to grow
For those fly-by visits to the refrigerator, the Door-in-Door feature allows you to get in and get out providing easy access to beverages and snacks. Only LG Door-in-Door models include bonus door bins for added organization and storage
Door-in-Door with ColdSaver Panel acts like a barrier keeping cold air in where it matters most – in the inside – giving you peace of mind that food will stay fresh longer. It reduces cold air loss to help keep food fresher longer
Ice makers are great, but not if it means you can't fit all of your food in the fridge. The Slim SpacePlus Ice System provides the most shelf space and allows even more space for door bins
From pitchers to pint glasses, finally an ice and water dispenser that can accommodate just about any container. The water and ice dispenser in this LG french door refrigerator is one of the tallest around, measuring in at an ultra-accommodating 12.6 in.
Smart Cooling system is designed to maintain superior conditions within the refrigerator. The Linear Compressor reacts quickly to temperature fluctuations and helps keep your food fresher, longer. Meanwhile, strategically-placed vents in every section help to surround your food with cool air no matter where you put it
LED panels located on the rear of the refrigerator provide an exceptionally bright interior and saves energy over traditional lighting
Humidity-controlled crispers help maintain humidity levels to help extend the life of your fruits and vegetables
Multi-Air Flow System is designed to maintain superior humidity and temperature levels to help keep your food fresher, longer. Digital sensors constantly monitor conditions within the refrigerator and strategically-placed vents in every section to help surround your food with cool air no matter where you put it
SmartDiagnosis helps the service center diagnose problems over the phone, helping you troubleshoot quickly
Contoured doors, hidden hinges, and a host of great interior features give your refrigerator a look that's as sophisticated as it is functional. And it's beauty isn't just the outside. With every feature thoughtfully designed, this appliance helps you create the sophisticated, distinctive kitchen you want—and deserve
Positively impact your energy bill, energy consumption and the environment with this refrigerator that meets the new 2016 Department of Energy standards
2-door side-by-side refrigerator has 1 fresh food door and 1 freezer door. With the addition of the Door-in-Door design on this refrigerator, access to beverages and snacks is made easier
16.9 cu. ft. fresh food capacity provides spacious interior; 9.2 cu. ft. of freezer space allows for additional storage