Description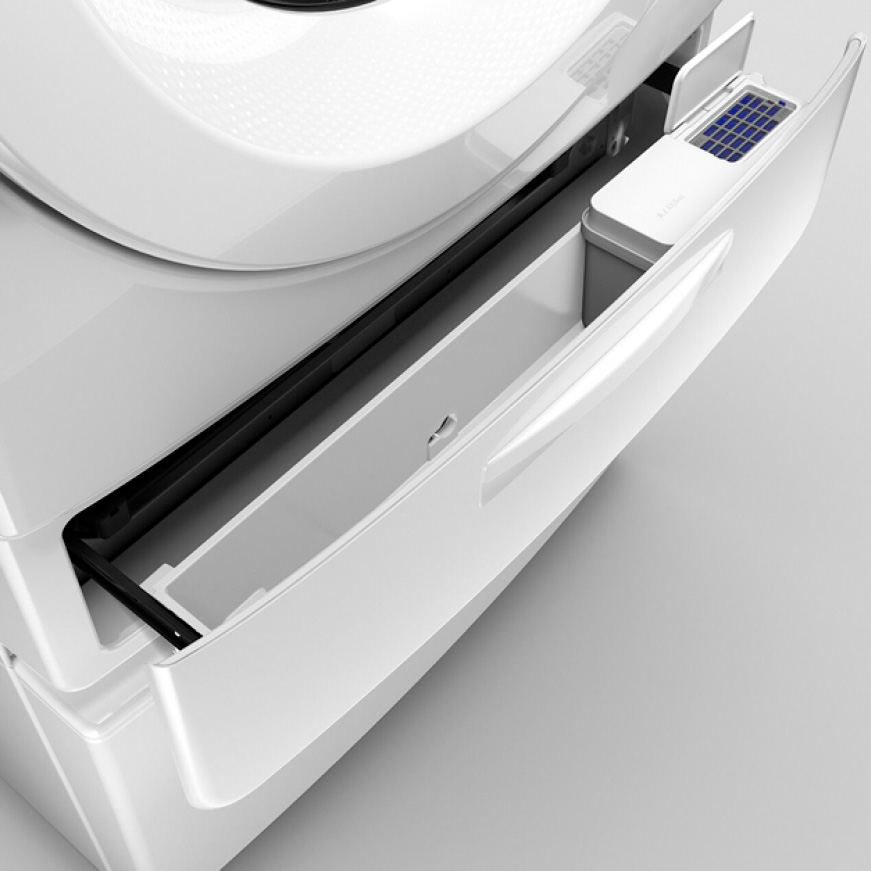 Load & Go Dispenser
Skip steps with the Load & Go dispenser. Simply add detergent once and skip refills for 20 loads. (Based on an 8-lb load.)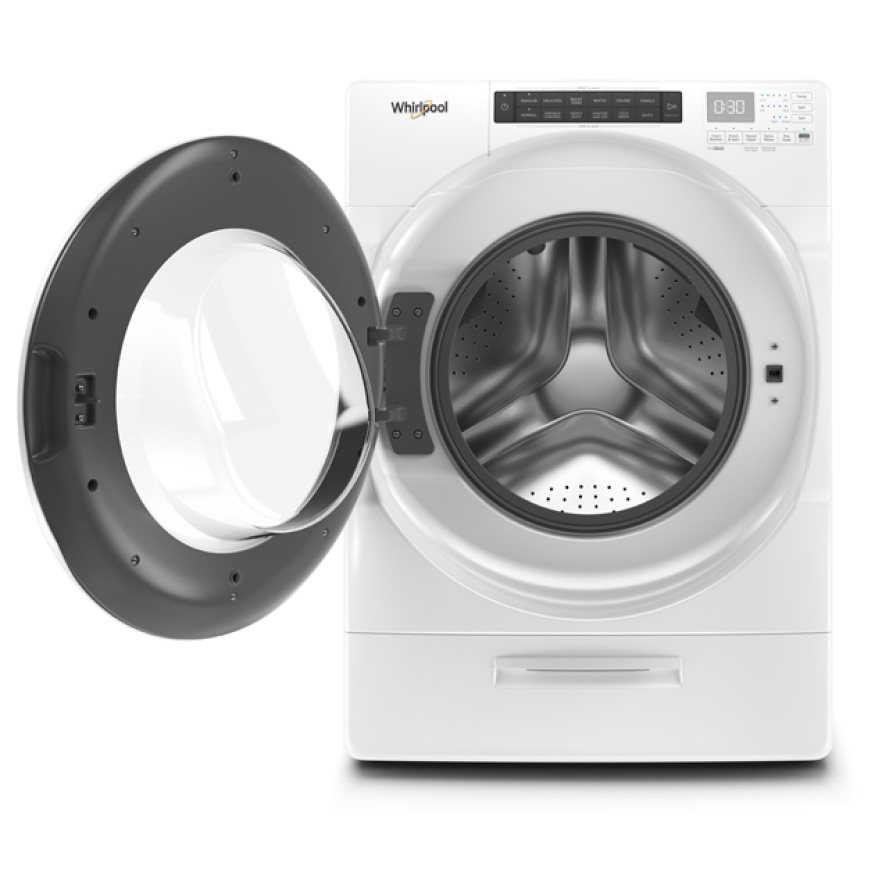 4.5 cu. ft. Capacity
Wash over three baskets of clothing in a single load and finish laundry fast with 4.5 cu. ft. washer capacity that offers enough space to handle larger loads. (Based on a 7-lb basket.)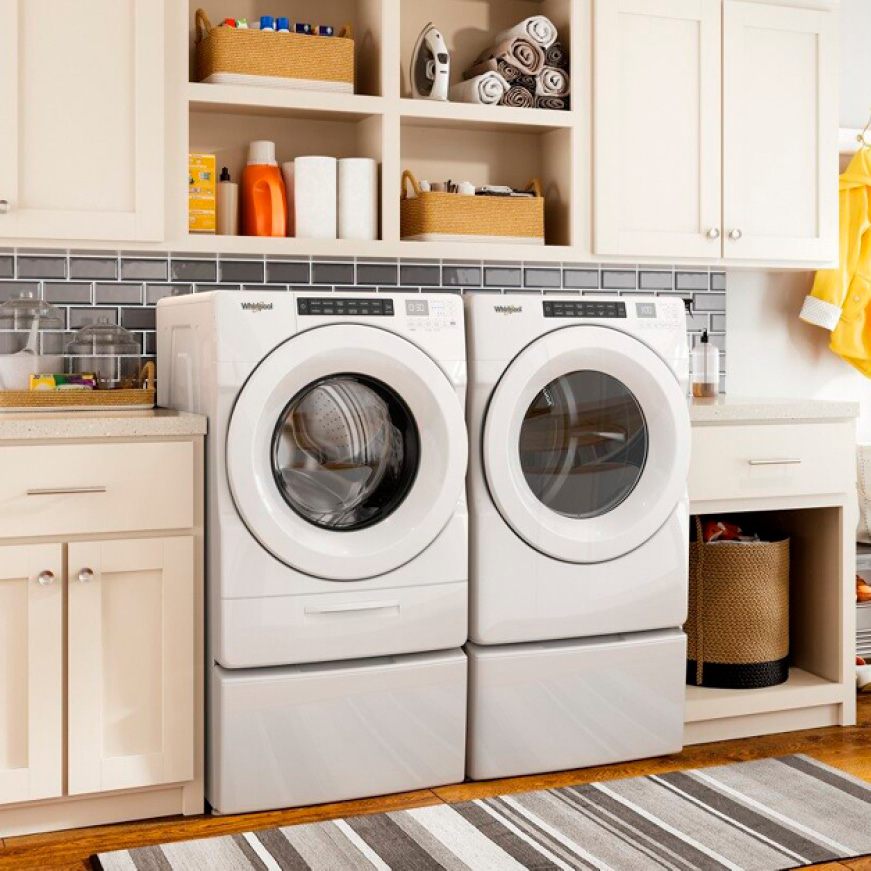 ENERGY STAR Certified
ENERGY STAR certified models exceed government standards to help conserve natural resources and save money on your utility bills.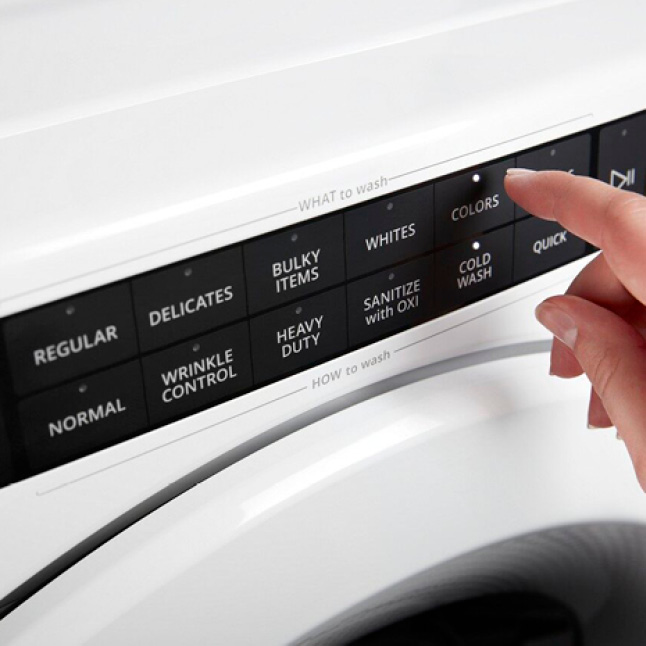 Intuitive Controls
Let the washer guide you to the right cycle combinations or customize up to 35 of your own to get the right type of fabric care for whatever you're washing.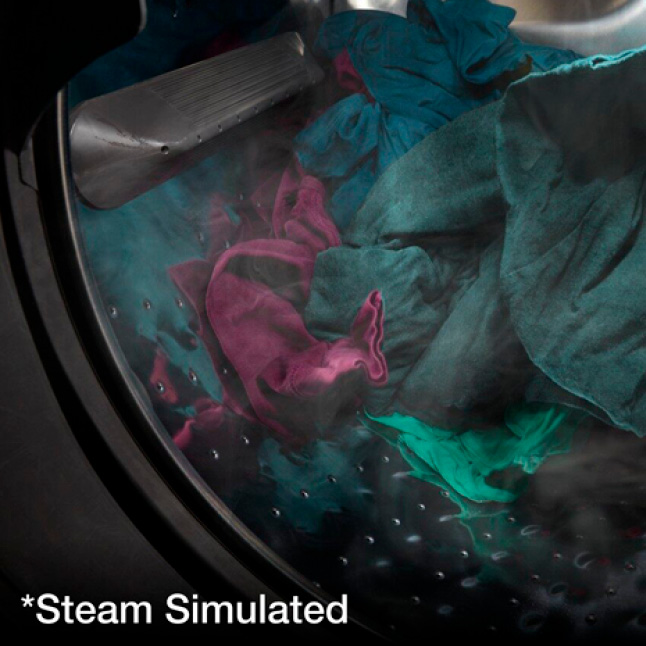 Steam Clean Option
Get help removing everyday stains with the Steam Clean option, which gets deep into fabrics with increased wash action and heat.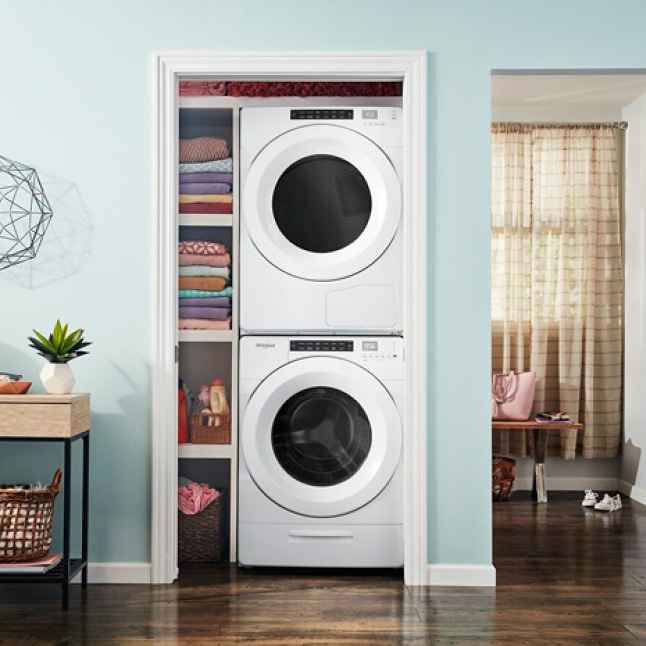 Closet-Depth Fit
Get a space-saving design with closet-depth fit that allows for more flexible installation in your laundry space. (Designed to fit a 33" installation depth.)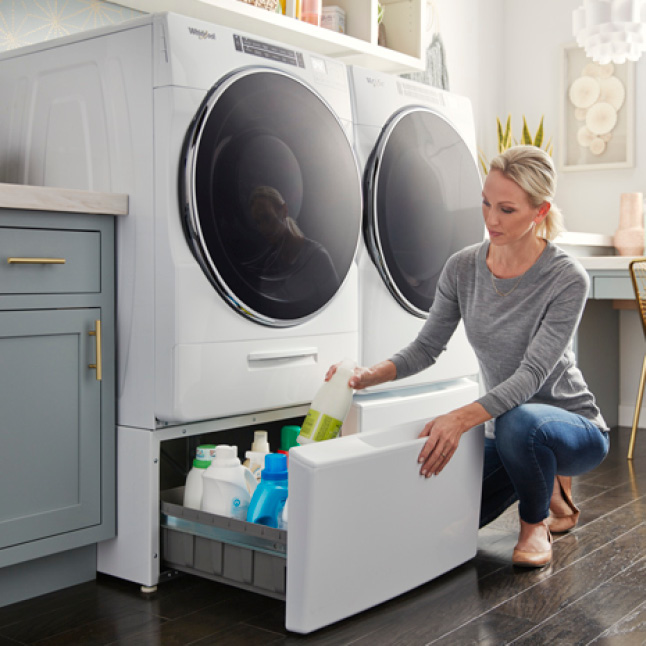 Clean Washer with Affresh Cycle
Run the Clean Washer with affresh cycle every 30 washes to thoroughly clean the inside of your washer with an affresh Washer Cleaner tablet or liquid chlorine bleach.
Care never stops. That's why Whirlpool front load washers help you do laundry in a way that fits your family's routines. Fill detergent once and skip refills for 20 loads with the Load and Go dispenser. Intuitive Controls let you create customized cycles in just a few touches. Based on an 8 lbs. load.
Skip steps with the Load & Go™ dispenser. Simply add detergent once and skip refills for 20 loads.
Wash over three baskets of clothing, in a single load and finish laundry fast with 4.5 cu. ft. washer capacity that offers enough space to handle larger loads, Based on a 7 lbs. basket
ENERGY STAR certified models exceed government standards to help conserve natural resources and save money on your utility bills
Let the washer guide you to the right cycle combinations or customize up to 35 of your own to get the right type of fabric care for whatever youre washing
Get help removing everyday stains with the Steam Clean option, which gets deep into fabrics with increased wash action and heat
Your small, lightly soiled loads will be clean in as little as 15 minutes with the Quick Wash cycle, Based on a 3 lbs. load, Regular/Quick cycle
Give your most vibrant colors the care they need with the Cold Wash cycle that adjusts wash actions and time, combined with gentle temperatures, to provide optimal fabric care
The Presoak option lets you skip soaking outside of the washer. Extra time is added in the washer before the wash cycle, which starts automatically when the option is complete
Use the single load dispenser when you want to wash with a different detergent than the one currently in the Load and Go dispenser. Additional compartments for bleach and fabric softener make sure any additives get dispensed at just the right time during the cycle
Get a space-saving design with closet-depth fit that allows for more flexible installation in your laundry space. Designed a 33 in. installation depth
Give clothes the care they need with the sleek pattern of the stainless steel wash basket that gently guides them
Run the Clean Washer with AFFRESH cycle every 30 washes to thoroughly clean the inside of your washer with an AFFRESH Washer Cleaner tablet or liquid chlorine bleach
Raise your washer for easier loading and unloading. Optional laundry pedestals also provide space-saving storage for detergent, fabric softener and other supplies. Sold separately
Whirlpool Corporation started in 1911 as a small company in Benton Harbor, Michigan. Today we are a global home appliance business selling products around the world. We are proud of our American heritage and ingenuity that have driven innovation for over 100 years