Description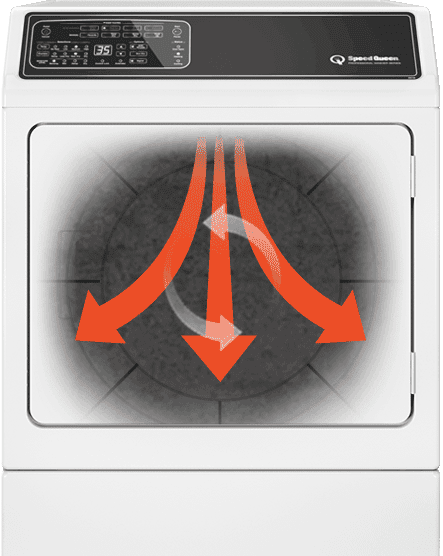 Perfected Drying
Speed Queen dryers deliver a superior dry every time by achieving the ideal balance between drying temperature, airflow pattern and mechanical action. With commercial-grade components like a heavy-duty fan system and an advanced airflow pattern that ensures every bit of warm air enters the cylinder and dries the clothes, Speed Queen dryers deliver the perfect dry, every time.
3 YEAR WARRANTY
The Longest Lasting Dryers
With a Warranty to Match
Covers all parts and in-home labor.
Lifetime warranty outer drain tub and the stainless steel wash basket.
We are authorized to do the speed queen warranty work, so if you have any issues with your machine you can call us and we can get it taken care of for you!