Description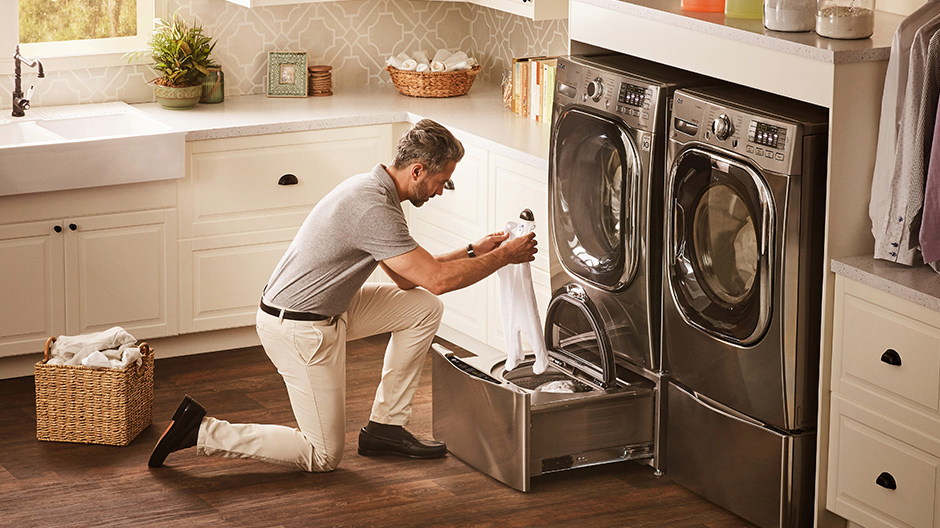 LG SideKick Compatible
Complete the TWINWash system by adding the LG SideKick pedestal washer and tackle two loads at once.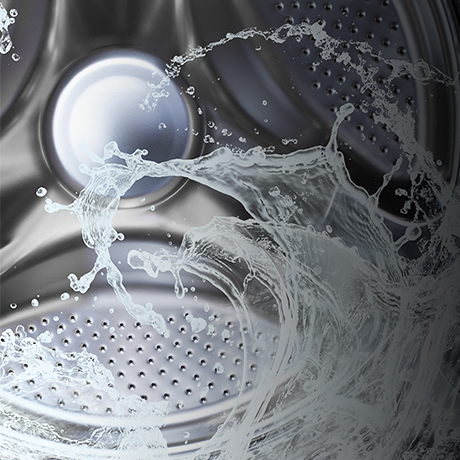 6Motion Technology
6 different wash motions to provide a smart cleaning experience that is gentle on clothes and maximizes washing performance.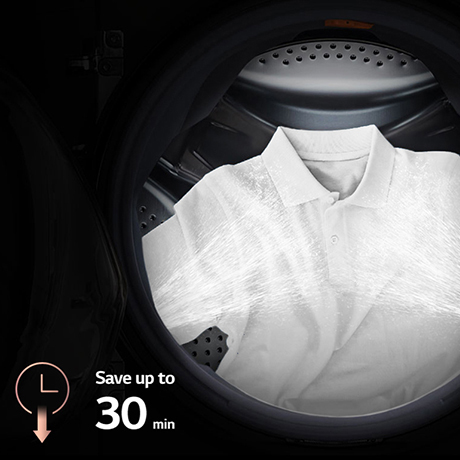 TurboWash Technology
Give big loads the same great clean, while cutting your wash time by up to 30 minutes.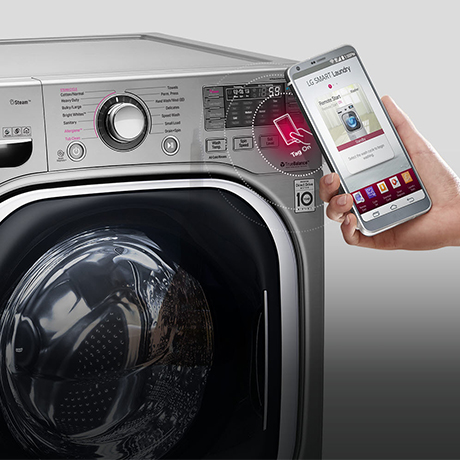 Get Wise
Troubleshoot quickly and efficiently with SmartDiagnosis app.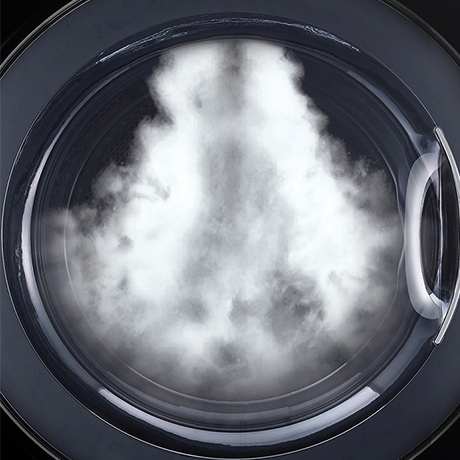 Experience Steam Cleaning
Steam technology gently but powerfully penetrates fabrics to virtually eliminate dirt, odors and wrinkles.
Imagine being able to wash a king size comforter and a full set of bedding in a single load. And just think how much more amazing this would be if you could tackle a regular load of laundry 20 minutes faster. Stop imagining and go for it. LG takes the industry's largest capacity washer and powers it to the max with time-saving TurboWash technology and a steam cleaning feature that virtually eliminates dirt, wrinkles and odors.
The largest capacity washer available at 5.2 cu. ft., you can fit a comforter and full set of king size bedding in a single load
Electronic control panel with dual LED display and dial-a-cycle makes selecting the right easy
LG's revolutionary Turbowash technology allows you to wash larger loads 20 minutes faster, with outstanding cleaning performance
Awarded the 2015 ENERGY STAR most efficient designation
Each wash cycle combines up to 6 different wash motions to provide a revolutionary cleaning experience with 6Motion technology
14 wash cycles, including AAFA- Certified Allergiene, NSF-certified sanitary and hand wash/wool
Cold wash technology uses cold water and enhanced washing motions to deliver cold-water saving with a warm-water performance
Saving energy doesn't have to mean compromising on cleaning with the ColdWash option; powered by the LG Direct Drive Motor and 6Motion technology, it's ideal for cleaning all types of clothes – even those you normally wash in warm water; can be used with almost any wash cycle and virtually all fabric types
Steam technology deeply penetrates fabrics to know out dirt and reduce wrinkles and odors while it also uses less water than traditional washers, so you won't take a bath on your bills
Allergiene cycle helps remove more than 95% of common household allergens, including dust mites and pet dander, helping to improve clothing hygiene
Truebalance anti-vibration system is designed to minimize washer vibration for smooth, quiet performance in any room of the house – even on the 2nd floor
The sense clean wash system sets the water and wash time automatically based on the weight and size of each load for optimal washing care
Washer requires use of only high-efficiency detergent, typically two tablespoons per load
ENERGY STAR qualified to meet or exceed federal guidelines for energy efficiency for year-round energy and money savings
Inverter DirectDrive Motor is backed by a 10-year limited warranty
Capacity to wash as many items of clothing as the tub allows; as long as the lid shuts and locks, it will wash
LG offers a lifetime warranty on the drum. All compatible LG washers, dryer, SideKick pedestal washers, and laundry pedestals sold separately
Stackable design lets you stack the washer with matching dryer and optional stacking kit (not included) for a complete laundry set-up