Description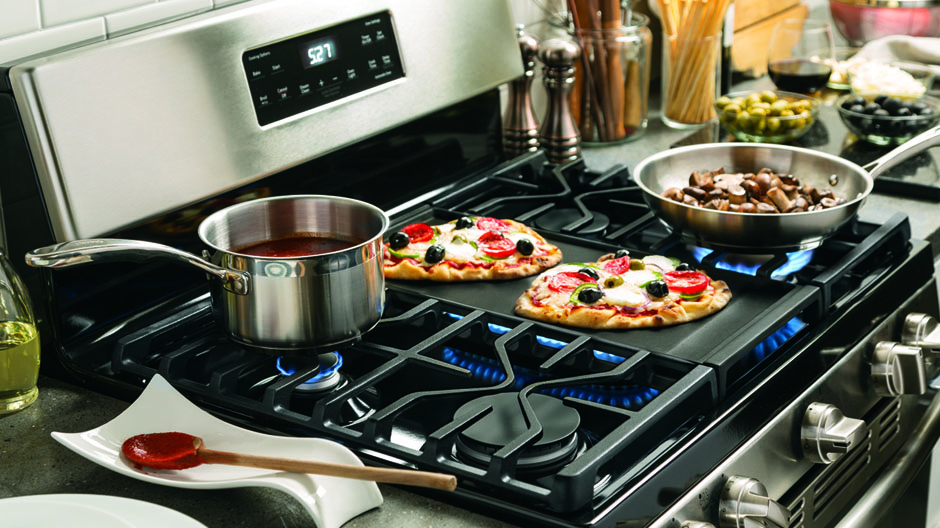 Edge-to-Edge Cooktop
A large cooking surface on the gas stove offers extra room for large pots and pans and lets cookware slide easily from burner to burner.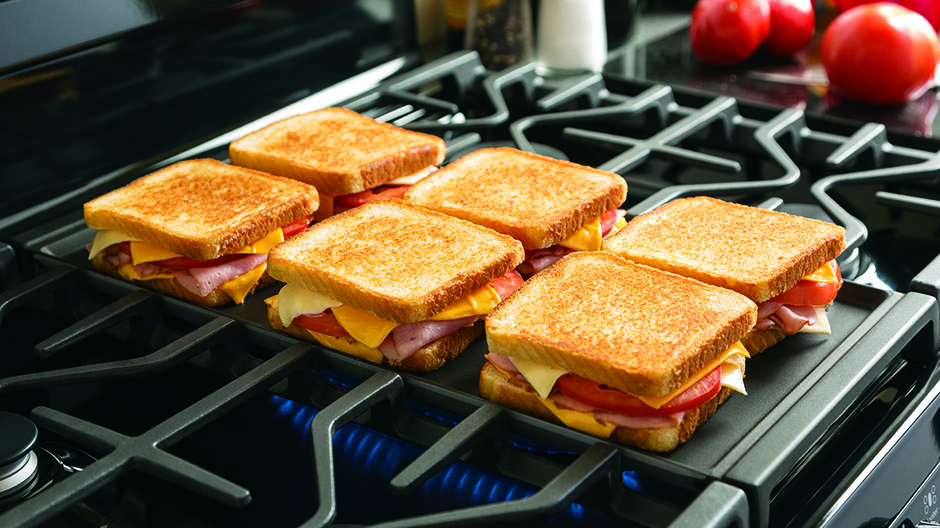 Extra-Large Integrated Non-Stick Griddle
Cook up to six grilled cheeses at once on the industry's largest integrated griddle.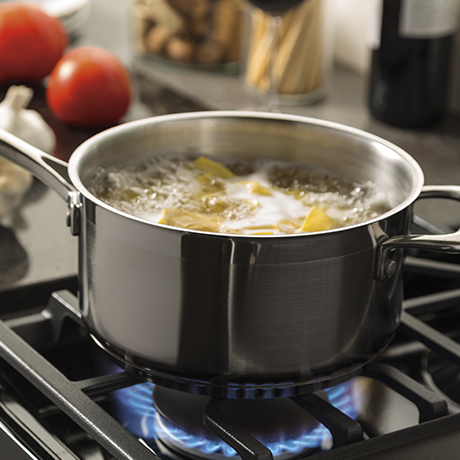 15,000 BTU Power Boil burner
An intense gas burner creates high heat to boil water quickly.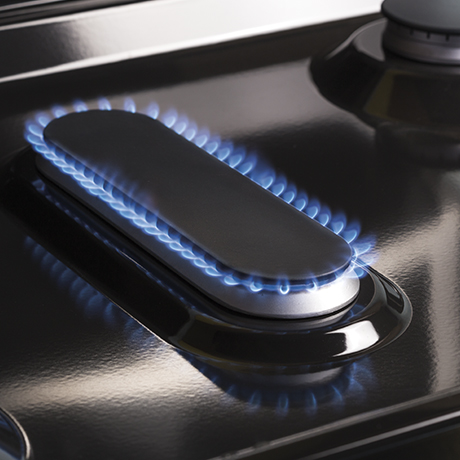 Center Oval Burner
A large oval fifth burner on the gas cooktop is ideal for evenly heating a griddle.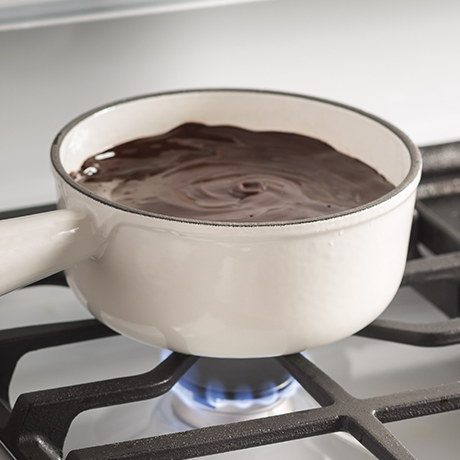 Precise Simmer Burner
This gas burner uses low, even heat to prevent delicate foods from burning.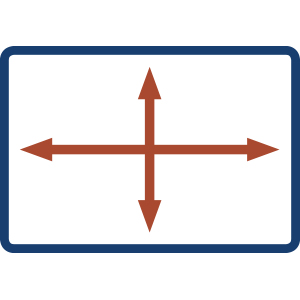 Capacity
Large meals are easy to prepare with 5.0 cu. ft. oven capacity.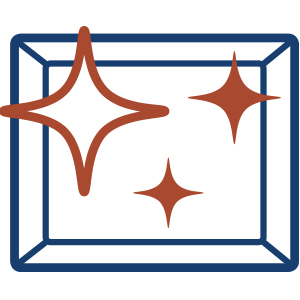 Cleanability
Enjoy the convenience of a self-cleaning oven with a Steam Clean option.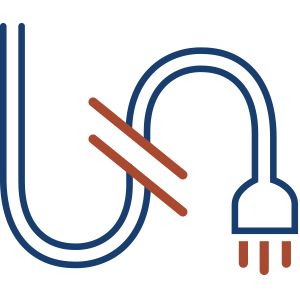 Sabbath Mode
Disables all electrical activity in observance of religious holidays and traditional holy times.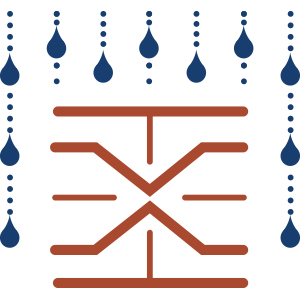 Heavy-Duty, Dishwasher-Safe Grates
Easily and safely clean grates in the dishwasher.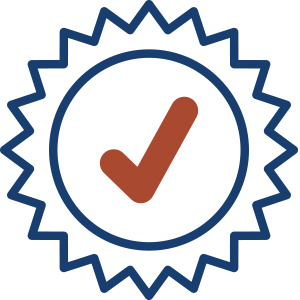 Warranty
Buy with confidence, thanks to an extensive warranty plan from GE Appliances.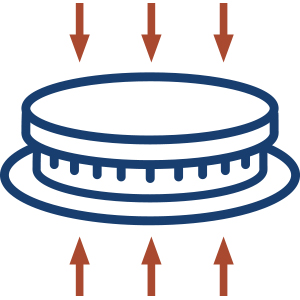 Sealed Burners
A protective seal helps contain spills and makes cleaning the stove quick and easy.
At GE Appliances, we bring good things to life, by designing and building the world's best appliances. Our goal is to help people improve their lives at home by providing quality appliances that were made for real life. Whether it's enjoying the tradition of making meals from scratch or tackling a mountain of muddy jeans and soccer jerseys, GE Appliances are crafted to support any and every task in the home.
A large edge-to-edge cooktop cooking surface gives you extra room for pots and pans of all sizes and lets cookware move easily from burner to burner
Extra-large integrated non-stick griddle cooks up to six grilled cheeses at once on the industry's largest integrated griddle
15,000 BTU power boil burner delivers high heat for fast boiling
Center oval burner large oval fifth burner is ideal for griddle cooking
Save time and effort by steam-cleaning the oven after cooking
With the Precise Simmer burner, delicate foods don't burn with low, even heat
Heavy duty, dishwasher safe grates easily and safely clean grates in the dishwasher
5.0 cu. ft. oven capacity cook more dishes at once
Sealed cooktop burners contains spills and make cleaning quick and easy
2 oven racks can be figured in 6 positions to accommodate a variety of baking needs
Limited 1-year warranty entire appliance